Born David Whitney Douthat in Santa Monica Ca. 1955. He attended public schools and found drawing to be a most rewarding skill. One of his first jobs out of high school was airbrushing t-shirts in a factory that supplied department stores.The music and culture of the 60's and 70's were intrinsic to his young artistic soul and as fate had it the San Francisco Bay Area became his home living in Oakland where he attended Junior Colleges learning color theory, sculpting, and the love of applying color to canvas. In 1978 a painting class at The San Francisco Art Institute revealed the unique world of the studio artist, David was hooked.
To pursue his Fine Art education he found Sonoma State University,50 miles north of San Francisco. The rural setting surrounded by hayfields seemed an ideal reclusive setting. His older brother and sister had graduated from Hastings Law School and so he found it fascinating that a Russian Lawyer,Wassily Kandinsky,devoted his life to the intellectual comprehension of Abstract Art. David found his mentor.
William Morehouse was the head of the Fine Art Department at Sonoma State University and was David's Painting Instructor. Through Morehouse's critiques and discussions he found that diversity in ones work is the best way to learn about oneself as an Artist. Jay Defeo's outside of the box approach to her own work and insights into the importance of drawing gave David a sound foundation to approaching his own work.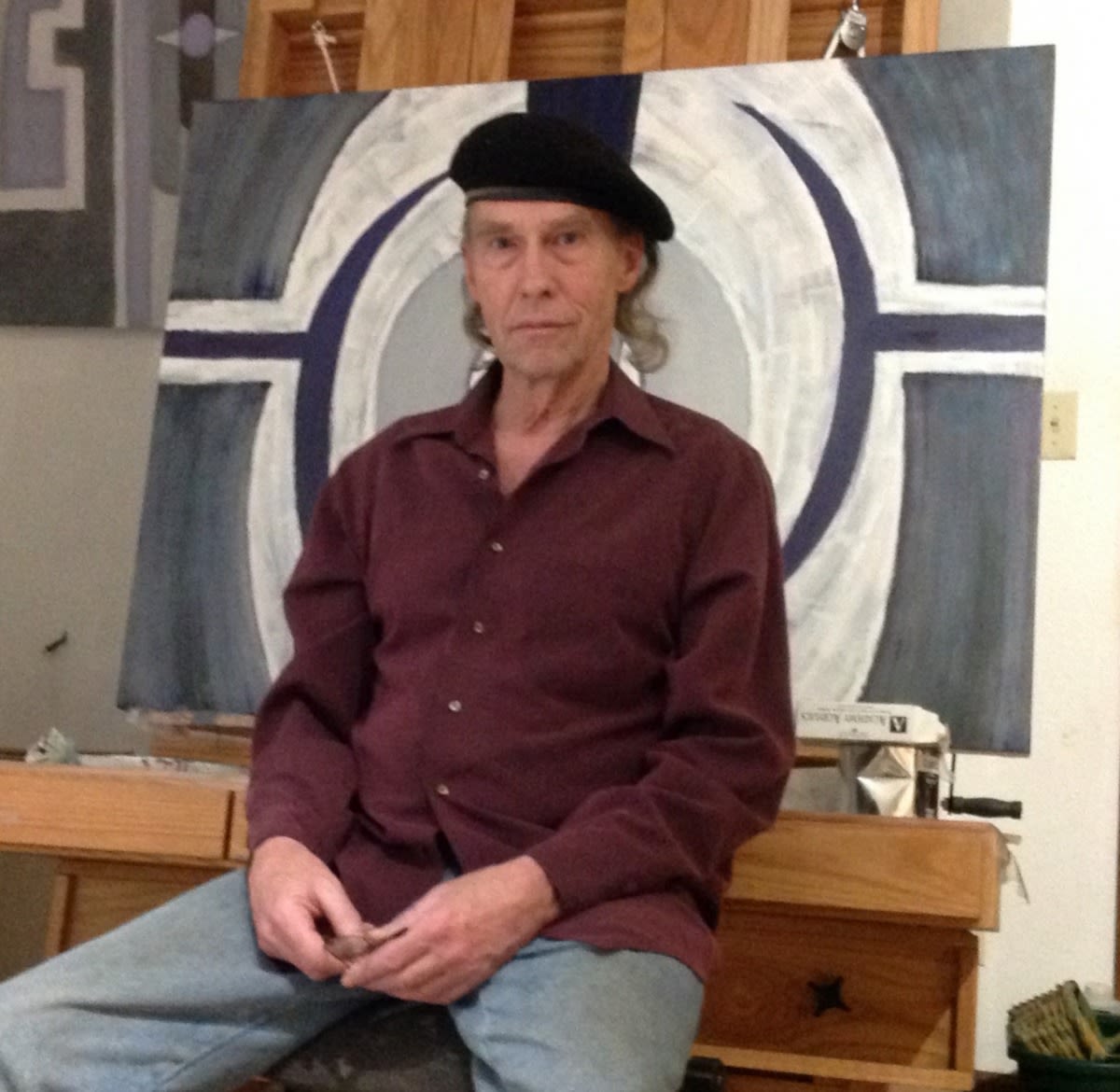 In 1983 David's encounters with the work a day world lead him to retail work, sales jobs, and then into the construction industry. He worked as a house painter and in 1989 got his Painting Contractors License, which he made good use of over the next twenty years. All the while he never abandoned his love for making Art, showing his work locally and learned custom and faux finishes for furniture.
Moving back to Southern California in the mid nineties he lived in a Hollywood bungalow, made more Art to put in local shows and festivals. He was The Scenic Painter for the award winning theatre show "In Search Of Fellini", a solo performance starring Nancy Cartwright.
By the end of the century David found his wife Sue, also an Artist. They began Whitney Studios specializing in Murals, Faux Finishes and commissioned Art. They bought a 100 year old house just 5 minutes from downtown L.A.
In 2009 David's father died which left him in charge of caring for his Mother. Then his sister died tragically in 2012. This was a very difficult time for David and he made very little Art. In 2014 his Mother died and it was very hard to deal with. David had been close to his family, always spent Christmas at Mom and Dads house and now a major chapter in his life had ended.
David and Sue had been planning to fix up their old house so they could move, as David would say "the hell out of LA!". They found their ideal property in a little place called Drain Oregon, to start a new chapter in their lives.
In 2017 Dragons Fly Studio was born, and now includes 20 chickens, 5 goats,4 dogs and 2 cats. Sue and David love their new lifestyle. Sue has been making quilts and pillows and David has made over 30 new paintings,and started to do nature photography which he will add to his website soon.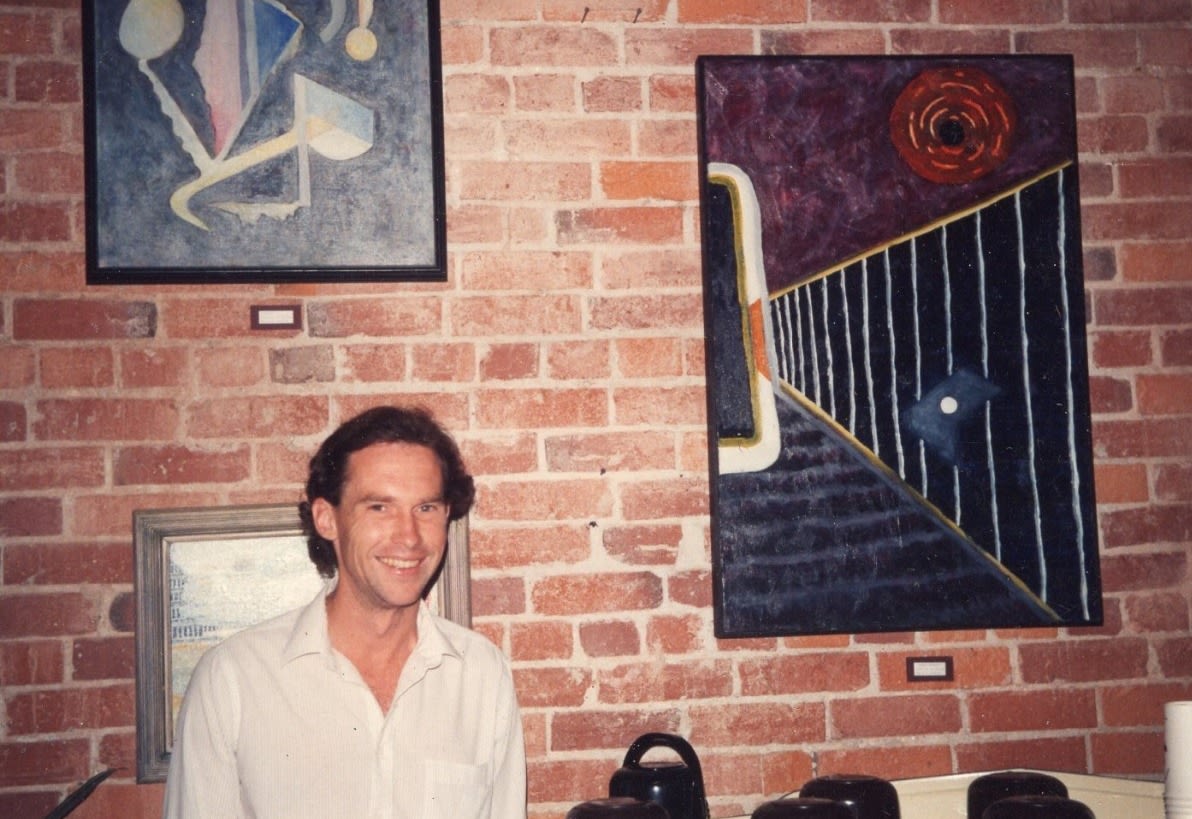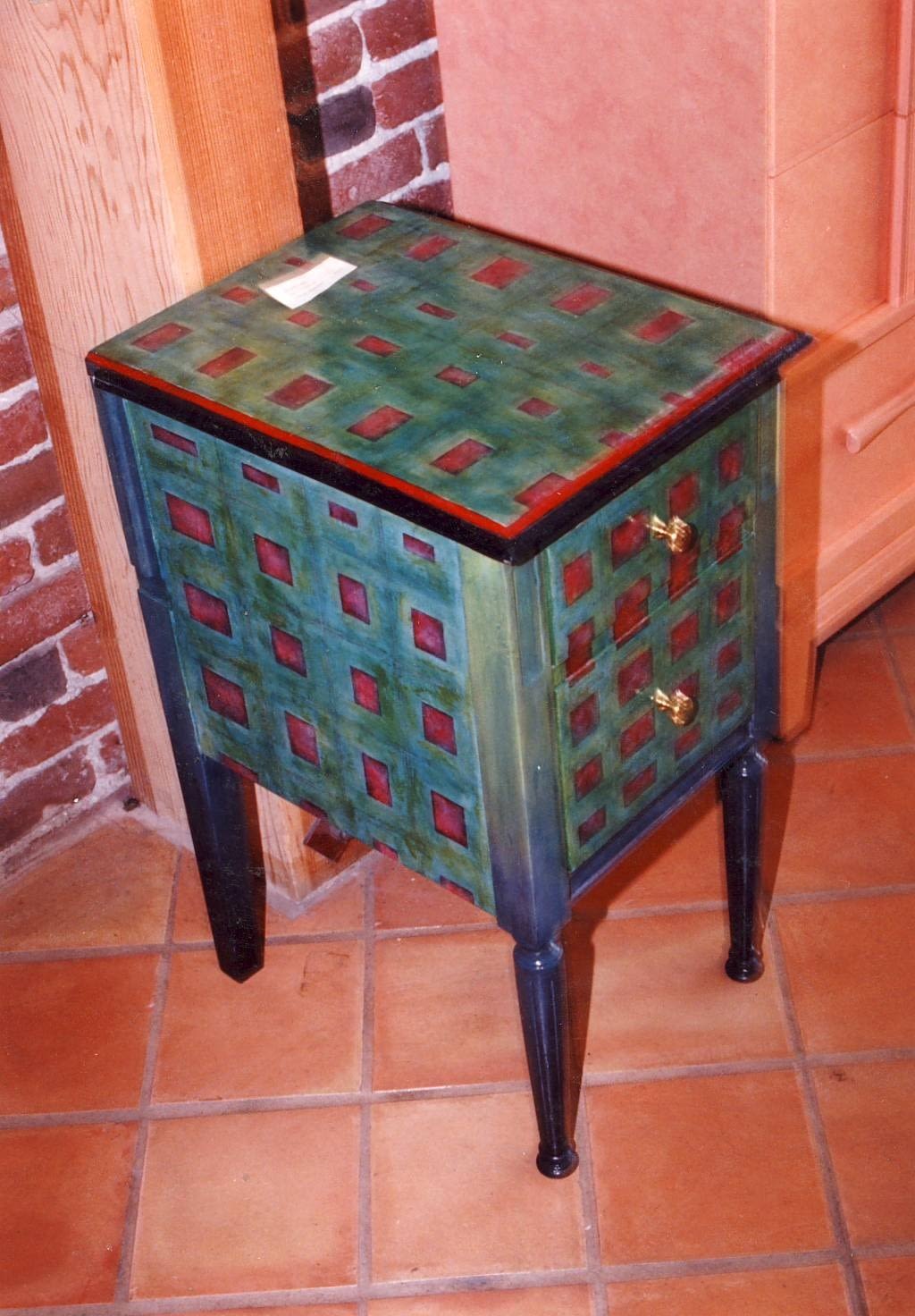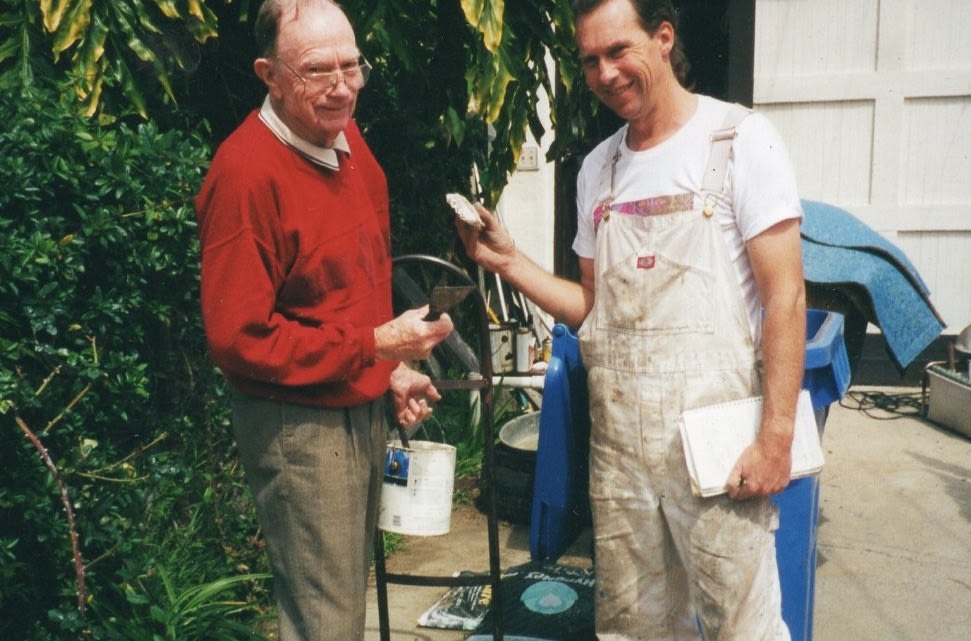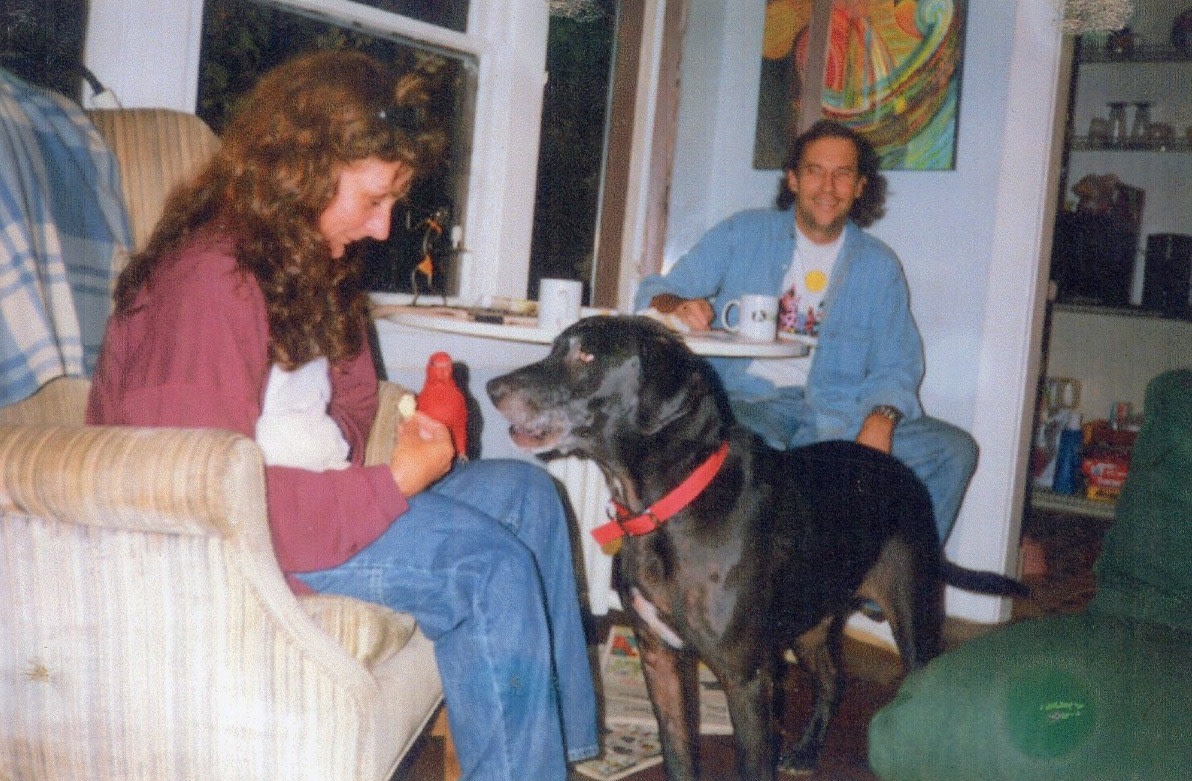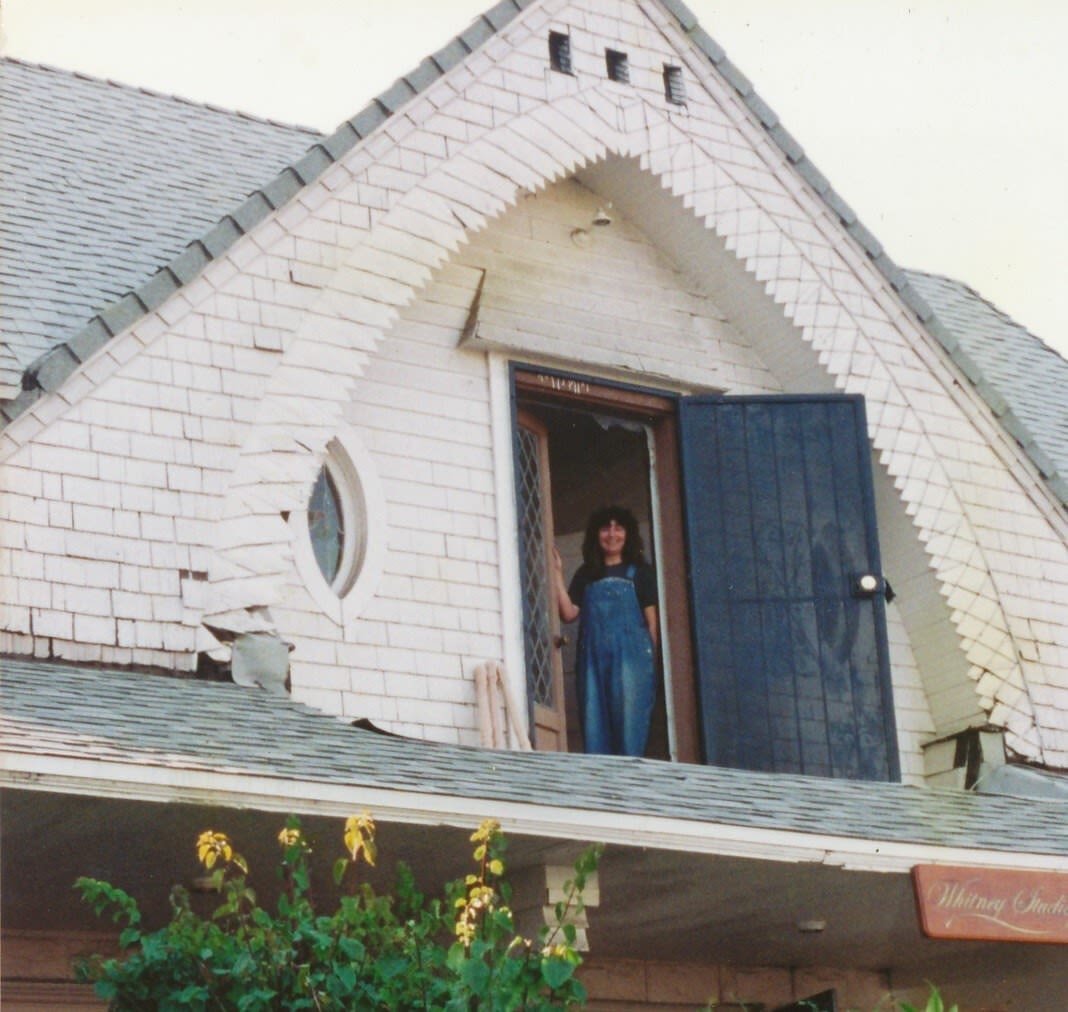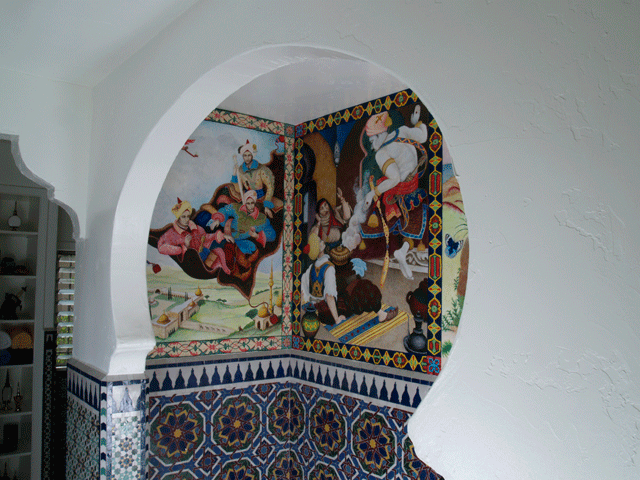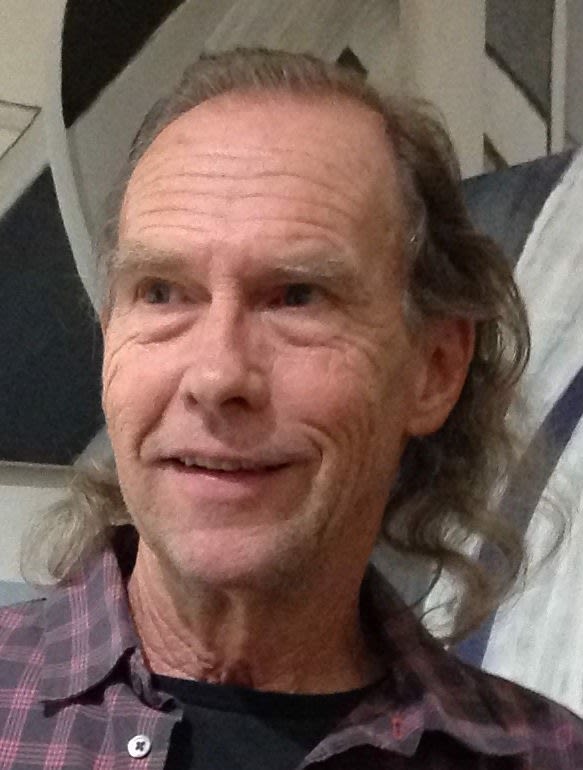 David Whitney Douthat
FINE ARTIST
"RESPLENDENT JUBILATIONS" DECEMBER 15-JANUARY 30, 2018
Claude Monet proclaimed "Color is my day-long obsession, joy and torment." Echoing this sentiment, Contemporary artist David Douthat creates eloquent oil compositions that resonate strongly in the mind of the spectator through a mastery of interacting expressive color and controlled composition. Integrating hues, vigorous line, and dynamic motion, his exciting style reveals a deep personal vision that showcases his infusion of symbolism and abstraction. Luminously focusing on the gestural complexity of the geometric compositions, he richly infuses his powerful paintings with vitality, capturing the intensity of each moment in emotionally expressive compositions.